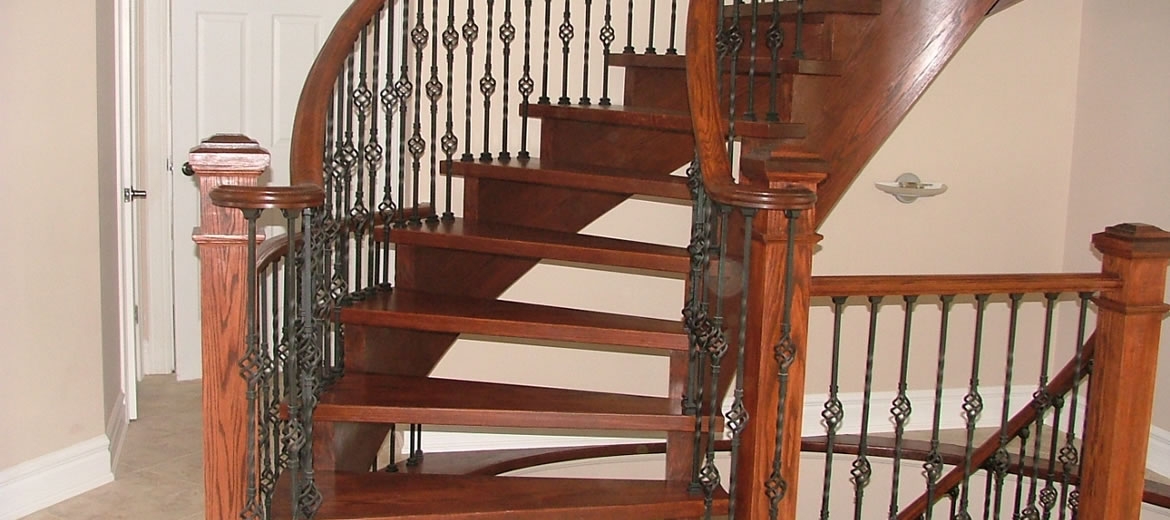 If you are buying a stair with a balusters in a contrasting material, such as painted balusters on an oak stair, a question will likely come up about finishing the stair.
Should my painter finish the balusters (loose) and finish the stair,  then have the balusters installed after it's all finished?
There are  some pro and cons to consider:
General Stair Strength
The rail's structural integrity is increased by setting the rail onto balusters (raw wood to raw wood), rather than gluing pre-finished balusters into the rail.  This prevents unnecessary rail movement and provides proper adhesive cure time for affixing the rail to balusters.  Rails are set once and not pulled off.
Site Conditions
Theft or damage is minimized when balusters are installed; not left out in the way of other trades waiting for installation.
When the stair has railing on it the job is safer.  Decreases job site risk and liability.
Scheduling
Near the end of construction (at paint stage) you will need to remember to call schedule your baluster installation.   This is one more step to remember before you close.
Finish Quality
When balusters are installed, the rail must come off.  When it is reinstalled with the balusters those joints will need to be re-sanded.  Plan ahead with your painter for this rework the finish on the rails joints.